Carbon Collection
No matter how far you have to go to find the fish you're after, the Carbon Collection will get you there with unmatched flexibility, comfort, and function.
Fly anglers tend to wander. We want to know what's around the next bend, what's lurking in that blue spot on the map disconnected from roads and trails, what swims across that other continent. We build the Carbon Collection for anglers who struggle to find gear that can keep up with them, because minimalism requires more technology and innovation not less.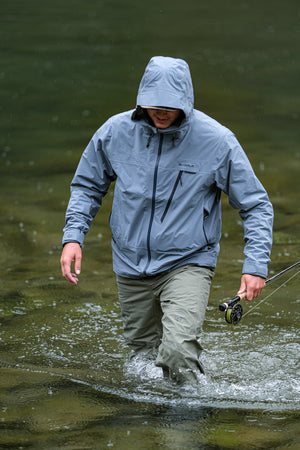 Stay Dry No Matter How Far
The Carbon Collection was designed and developed as a system featuring a full-length, breathable jacket paired with a lightweight wader with simple convertible functionality. Built for the variable days in the season when the forecast goes from warm to wild and you have rising fish around each corner.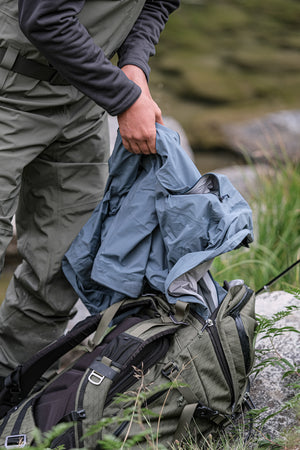 Designed to Travel
Built for anglers whose relentless pursuits carry them across canyons and continents, Carbon Collection keeps you comfortable and dry no matter how far you venture. Whether it's jumping out of the boat or hiking to your honey hole, the Carbon Jacket and Wader were designed to travel wherever you need them to.