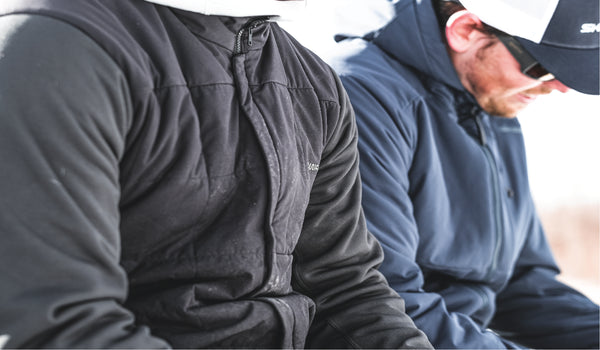 Fusion Collection
Layers that keep you warm without cramping your style.
Some people think of mid-layers as the whitefish of angling attire—nice to have around but nothing to show-off. Our Fusion Collection is more like that bridge-dwelling brown trout in town. You know, the one everyone wants a picture of. The Fusion Collection offers light to medium-weight jackets and pants that double as furnace-like mid-layers, allowing you to effectively regulate your temperature across a wide range of weather conditions. Deceptively warm insulation in a full-stretch, water and wind resistant, breathable shell—you can wear them as stand-alone jackets on cool days, or pair them with the RS Jacket and fish comfortably through a blizzard.
Insulation that Breathes
Springtime brings cold mornings and warm days on the water. We constructed the Fusion Collection using 3DEFX+™ synthetic down to maximize heat retention and Primeflex face fabric to breathe as temperatures start to rise. Find a balance of warmth and breathability with the Fusion Collection insulation pieces.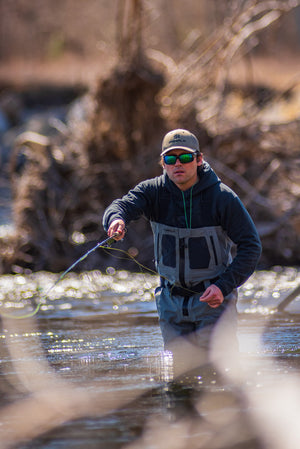 Layers without the Bulk
Don't let bulk from excess layers restrict your cast or rowing strokes. The Fusion Collection packs in the heat and features a full stretch textile package designed for layering. Modern fit and stretch properties combine for the ultimate insulation piece. With the Fusion Collection, you just might start to like fishing in the cold.