Sol Collection
Essential gear for every fishing day under the sun.
Serious anglers know that sunny days can be just as hard on your body as rainy or snowy ones. That's why we put as much thought, design, and technology into our Sol Collection as we did our cold weather gear. High SPF sun protection isn't just about skipping the sting of sunburn, or avoiding the long-term effects of UV damage (though those are very important), it's about maintaining focus and performance all day. Enduring a ten-hour barrage of solar radiation and heat taxes your body. The Sol Collection makes sure that your loops are just as tight and accurate on the last cast as the first.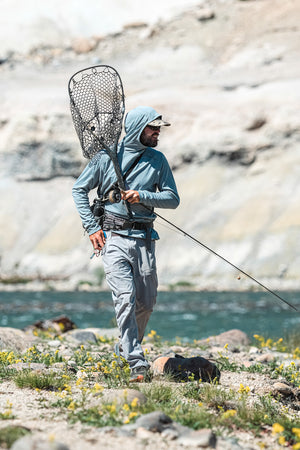 Sun Gear
The Sol Collection packs a punch when the sun brings the heat. We crafted our Sol Collection line for days when the sun is its strongest, but the fishing is at its best. This full lineup utilizes textile packages with 50 UPF ratings to keep you safe on long, hot days under the sun.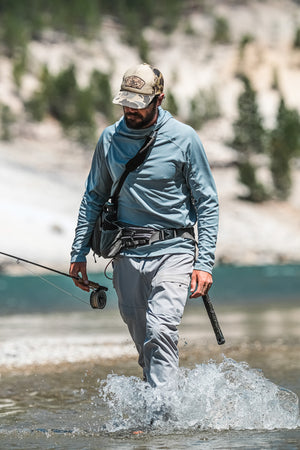 Comfort both in and out of the water
The Sol Collection is made for those who enjoy fishing in the river as much as they do dry and in the front seat of their drift boat. Designed to get wet and dry quick, the Sol Collection will let you wet wade all day and be dry by the time you're back in your truck.