Our Sol Tropic Hoody is the lightest high UPF fishing shirt ever built. You've never worn a
sun shirt
like this. The airy, fully breathable fabric isn't quite like going shirtless, but it's as close as you'll get while still being decent and responsible. Developed for high temperature, higher humidity environments, 
the Tropic Hoody is 30% lighter than a standard synthetic
sunshirt
, but maintains a 40+ UPF rating
, even when wet
. So, when you're soaked with sweat after landing that triple digit tarpon, know that we've got you covered. 

Our Tropic Hoody keeps you protected and comfortable, no matter what.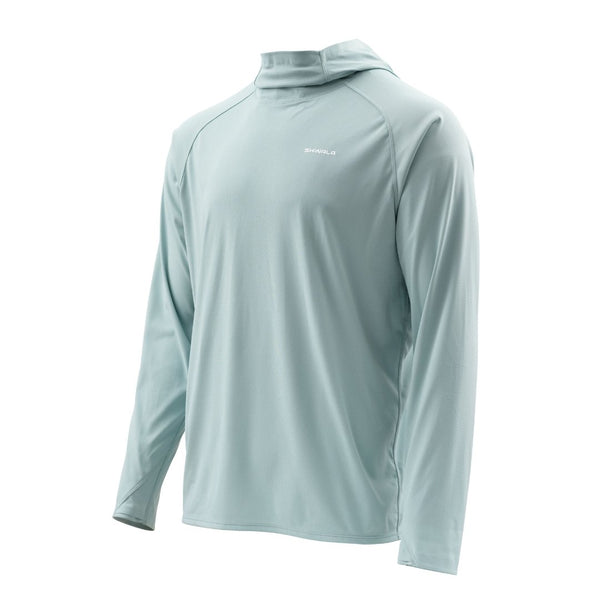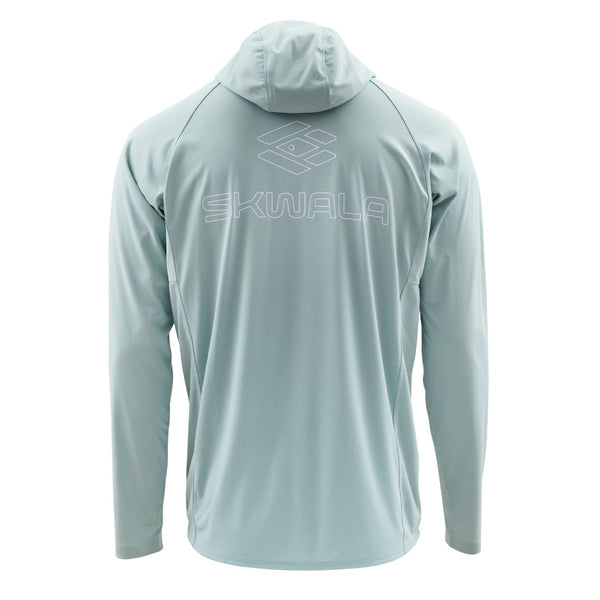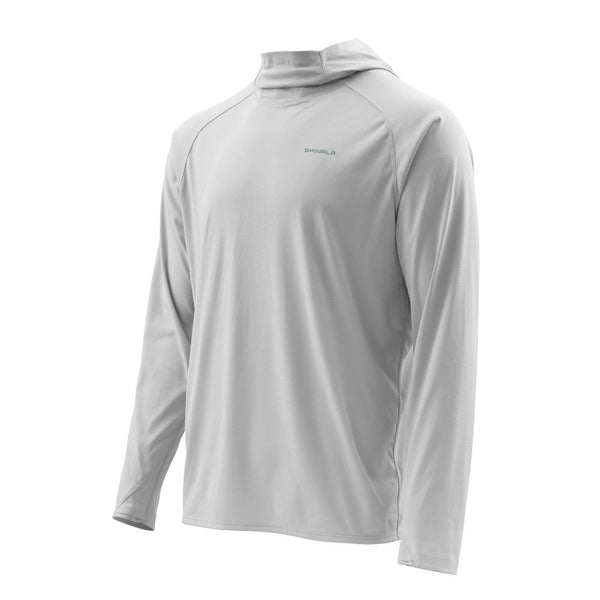 Product Specs
• Textile: 85g 100% polyester features ultralight feel next to skin and ultra moisture wicking capabilities
• 40+ UPF

Size Guide
| Size | Sleeve | Chest |
| --- | --- | --- |
| Medium | 34" | 37-40" |
| Large | 35" | 41-44" |
| Extra Large | 36" | 45-48" |
| Double Extra Large | 37" | 49-52" |
Beyond Sun Protection
Stop compromising comfort for sun protection and don't compromise sun protection for comfort. The Sol Collection is designed and developed to keep anglers safe from harmful UV rays. Innovative textiles with benefits like 40+ UPF sun protection, quick-dry properties, and anti-microbial finishing combined with a functional design approach allow for the Sol Collection to shine bright in a sea of similarity.
Light as a Feather
Lightweight sunshirts are either too light to actually protect you from the sun, or too heavy to keep you cool on the hottest days on the water. The new Sol Tropic Hoody, boasts a 40+ UPF rating while maintaining a soft in the hand and ultra lightweight feel. 100% polyester, 85 gram textile stays light on your skin to perform when the humidity is as high as the temperature. The Tropic Hoody will let the breeze in but keep the sun out.
Scuba hood design for enhanced coverage from the sun.
Ultralight, 85 gram polyester fabric offers 40+ UPF protection and comfort in both humid and dry environments.
Concealed thumbloops to maintain coverage when casting and moving about.