Is it a light baselayer? Is it a Merino sunshirt? Is it the most comfortable and versatile fishing shirt you've ever worn? Yes, yes, and yes. Our Thermo 150 Hoody gives you the natural comfort and moisture wicking properties of Merino with the light weight, easy stretch, 50+ UPF, and full scuba hood of our Sol Hoodies. Built to be your go-to fishing shirt no matter what the weather or season, the Thermo 150 works as a light insulating baselayer when worn under other layers and a jacket, or an incredibly comfortable sunshirt when alone. We use only the highest grade Ultrafine Merino fibers, which measure just 17.5 microns, spun with just the right amount of nylon to create this uniquely functional shirt. You get all the benefits of Merino - buttery soft feel, great temperature regulation, lasting odor resistance - in a hoody that you can comfortably wear most of your season.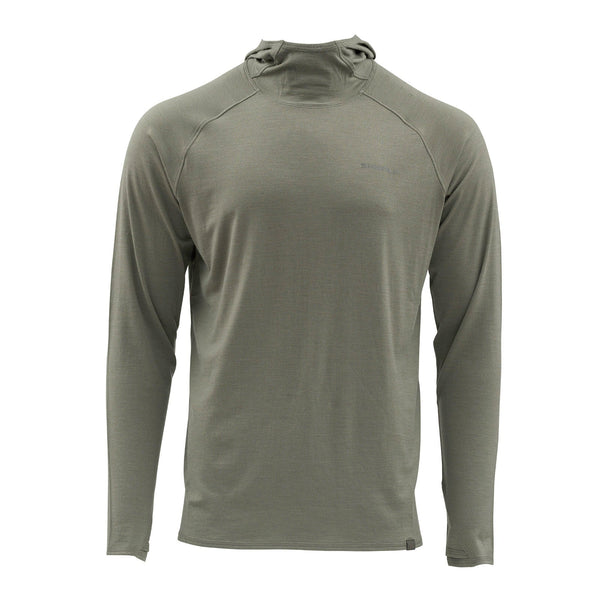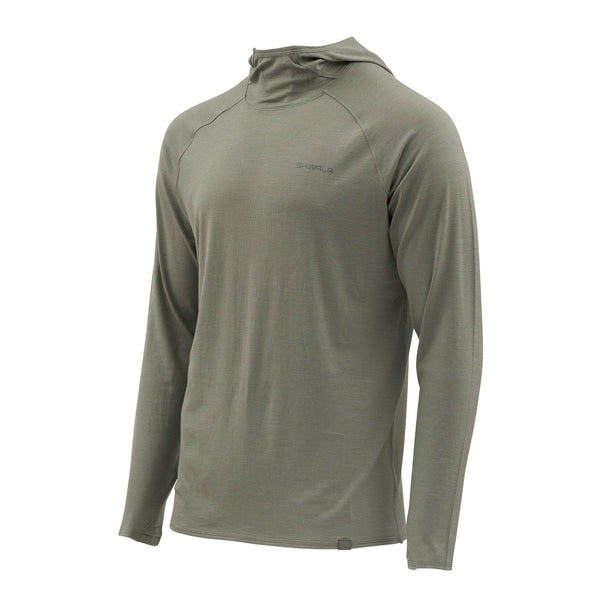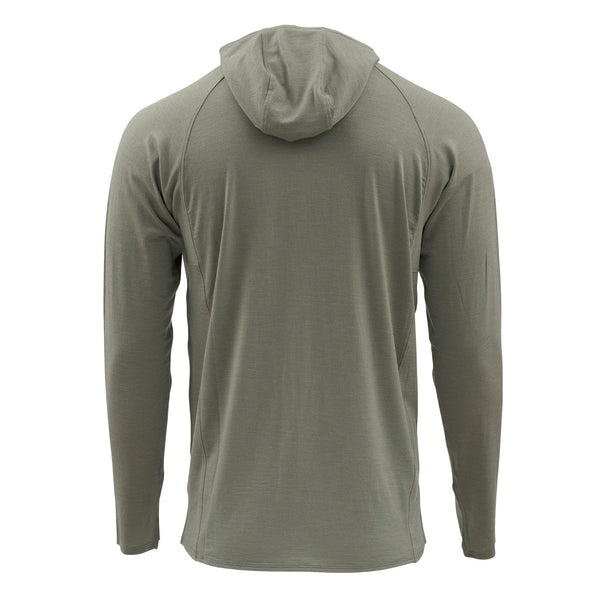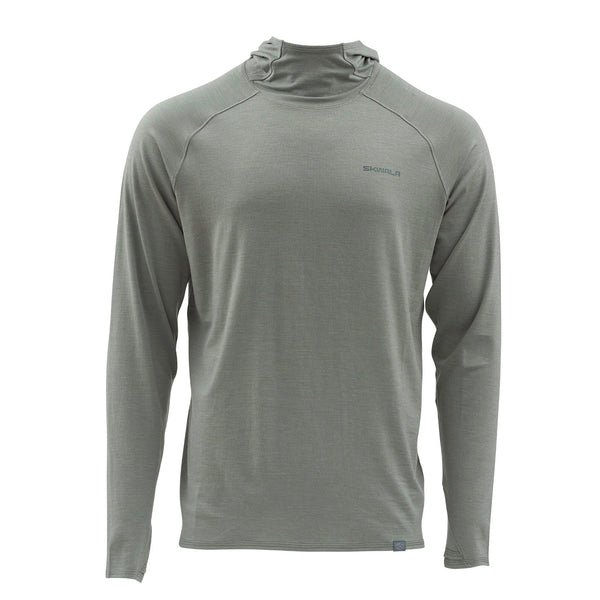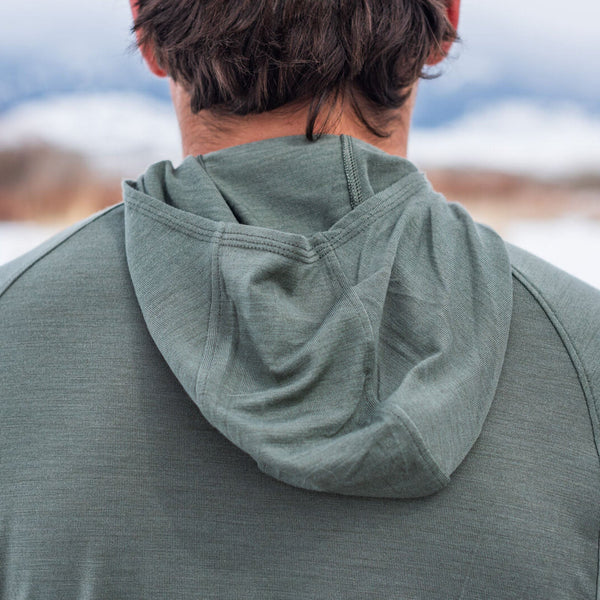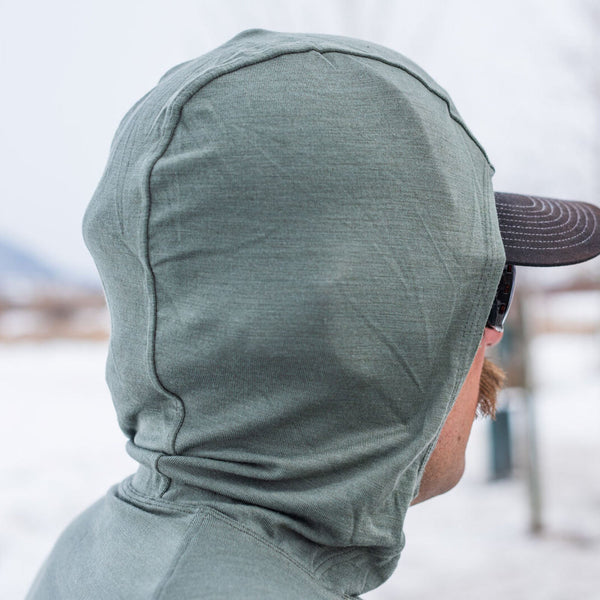 Product Specs
• 50+ UPF
• 150g Merino blend
• 60% 17.5 Micron Merino, 36% 37.5 Nylon, and 4% spandex blend.
Size Guide
| Size | Sleeve | Chest |
| --- | --- | --- |
| Medium | 34" | 37-40" |
| Large | 35" | 41-44" |
| Extra Large | 36" | 45-48" |
| Double Extra Large | 37" | 49-52" |
Skwala Quality Comfort
Grown in New Zealand, spun in Germany, built into the most comfortable Merino layers you've ever worn.
Technical by Nature
Humans can't make insulation better than the one sheep grow. We've tried, but Merino wool outperforms synthetic materials for comfort, heat retention, moisture-wicking, and odor resistance. Instead of trying to one-up nature, we're working with it. Grown by sheep, perfected by technology, our Thermo Collection starts with the highest quality, hand-selected New Zealand wool. We send that wool to Germany where it gets blended with just enough synthetics to create the perfect stretch and woven into yarn. We use that yarn to make our durable, ultra-comfortable Thermo Collection.
Better than Cotton
Wearing cotton layers is kind of like fishing a Durham Ranger on your favorite trout river. Just because something's a classic, doesn't make it effective. Our Thermo Collection is built from the highest quality Merino wool to keep you warm on even the coldest days while naturally wicking moisture away from the body. Merino also naturally resists odor, so when you're on day 4 of that week-long trip, your buddies won't complain about the smell. 
Constructed with a technical lightweight 17.5 Micron Merino-nylon blend for next to skin comfort, 50+ UPF, and natural antimicrobial properties.
Scuba hood provides both snug fit for layering under outerwear and full coverage from the sun.
Articulated pits limit binding in underarms when layering.
Integrated thumb loops allow for maximum skin coverage and hold sleeves in place when adding or removing layers.