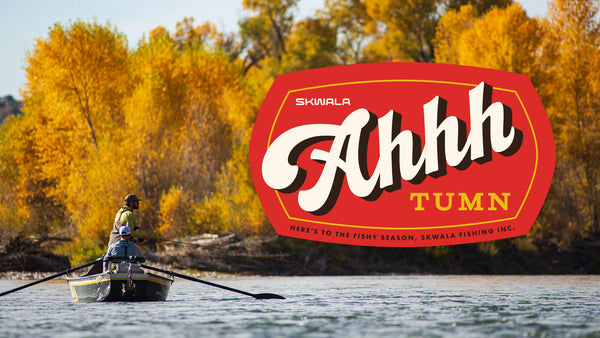 Fusion & Thermo Sale
Temps are dropping, fish are rising, time to upgrade your insulation.
The tourists have left, the inflatable unicorn flotillas have disappeared, the trout are happy—you need better insulation.
We love fall. You can feel the rivers breathing a sigh of relief. That's why they call it AHHH-tumn. (Our fact-checker is still looking into that.) Dad jokes aside, we want to help you celebrate the exodus of traveling anglers and the vanquishing of beer-soaked flotillas.

To make sure you fish comfortably through these plummeting water temps, Skwala brings you the Awesome AHHH-tumn Sale:

From Wednesday September 20th through Sunday September 24th, we're giving you 20% off all our insulated apparel, both layers and outerwear.

Sale ends Sunday September 24th at 11:59pm Montana time.